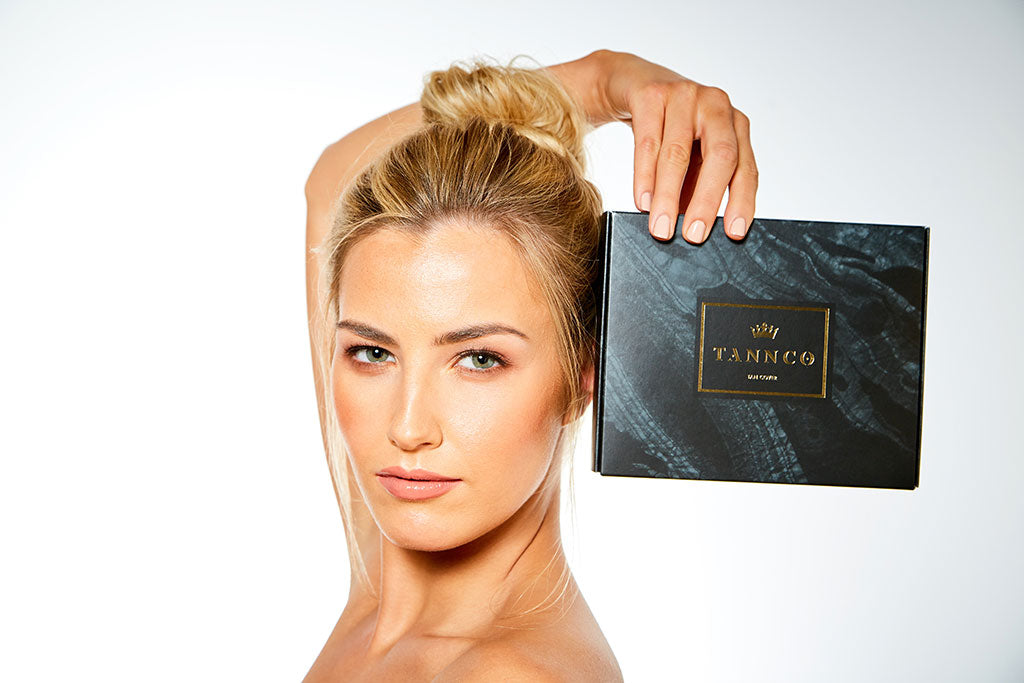 Sheet's so clean they
are fit for a Q
u

een

The first UK-based self-tan bed sheet protector, we're here to help prevent your next #FakeTanFail and make your overall self-tanning experience a little bit easier.
We know all too well the struggle of self-tanning. We've had the unfortunate pleasure of ruining our fair share of amazing sheets and pillow cases (#RIP), and more times than we care to recount, we've woken up next to an actual imprint of ourselves (sorry, bae).
Say nighty-night to streaky bed sheets!
By efficiently working to keep your freshly applied self-tan on your skin - not on your crisp white sheets - Tannco helps you break barriers, be bold and be yourself - all in a night's work!
Shop now
Machine washable & fast drying for your ease and convenience

Vegan & Cruelty free; because we are all animal lovers

Reusable stain free sheets; because we care about the environment

One size fits all; because you can sit with us
LOVE LOVE LOVE the tannco tanning sheet ! Absolute game changer when it comes to tanning ! It's super light and it doesn't cling to skin when sleeping inside . Saves your bed covers from getting all dirty from tanning ! Brilliant

" The Tannco tanning sleeping bag has made my self-tanning routine so much easier. Now I can tan at night, get into the Tannco sheet and get a great nights sleep without worrying about ruining my bedsheets.  The silk material is really soft on my skin and the built-in pillow protector is simply genius. Anyone who uses self-tanning products needs to purchase a Tannco Sheet " - Becci